Welcome to the stijlnet.com network - << stijlnet.com home
Free Website Design Templates with our 77/94x Hosting Accounts
stijlnet.com offers its standard 77/94x hosting account customers a selection of hundreds of web design templates that can be customised to create a unique and personal site. All 77/94x users can request access to the websites, banners, clip-art and photo libraries. These can then be downloaded via the control panel and modified before being uploaded to your own webspace by FTP. The libraries enable you to create a visually impressive site along with a selection of marketing materials to promote its services. Examples of website templates are shown below.
Basic Templates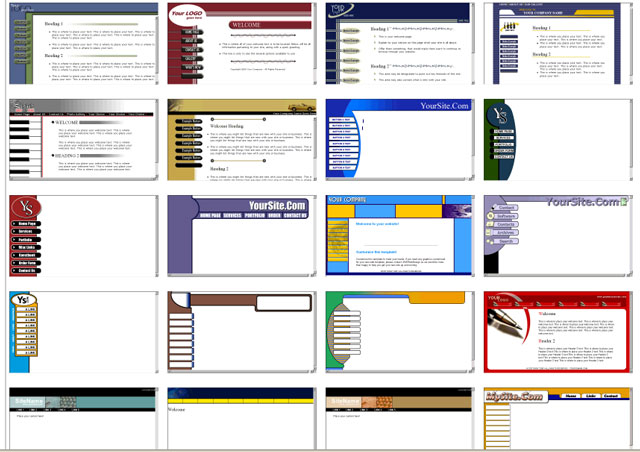 Advanced and Graphics Rich Templates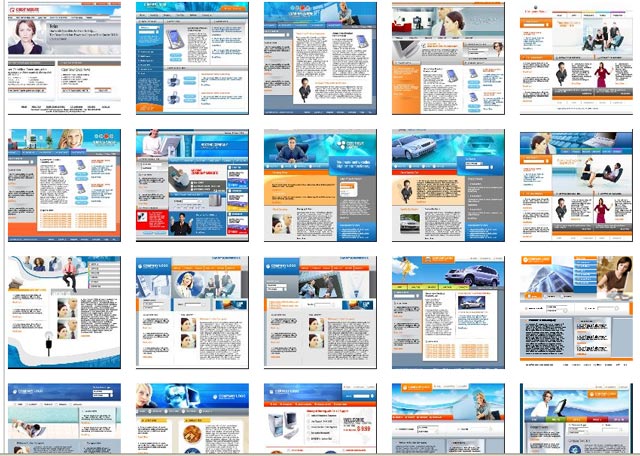 Please note that we do not provide any technical support for these free web design, clip-art and image libraries. Please read our main hosting page here.
This offer was last validated on 3rd June 2009 and the page and offer represented may be outdated and no longer available at the time of your visit. Please consult our website for details of our current hosting offers.
stijlnet.com
stijlnet.com © 2009 Digital Freedom Ltd. All Rights Reserved - Network Privacy Policy | Terms of Use | Disclaimer